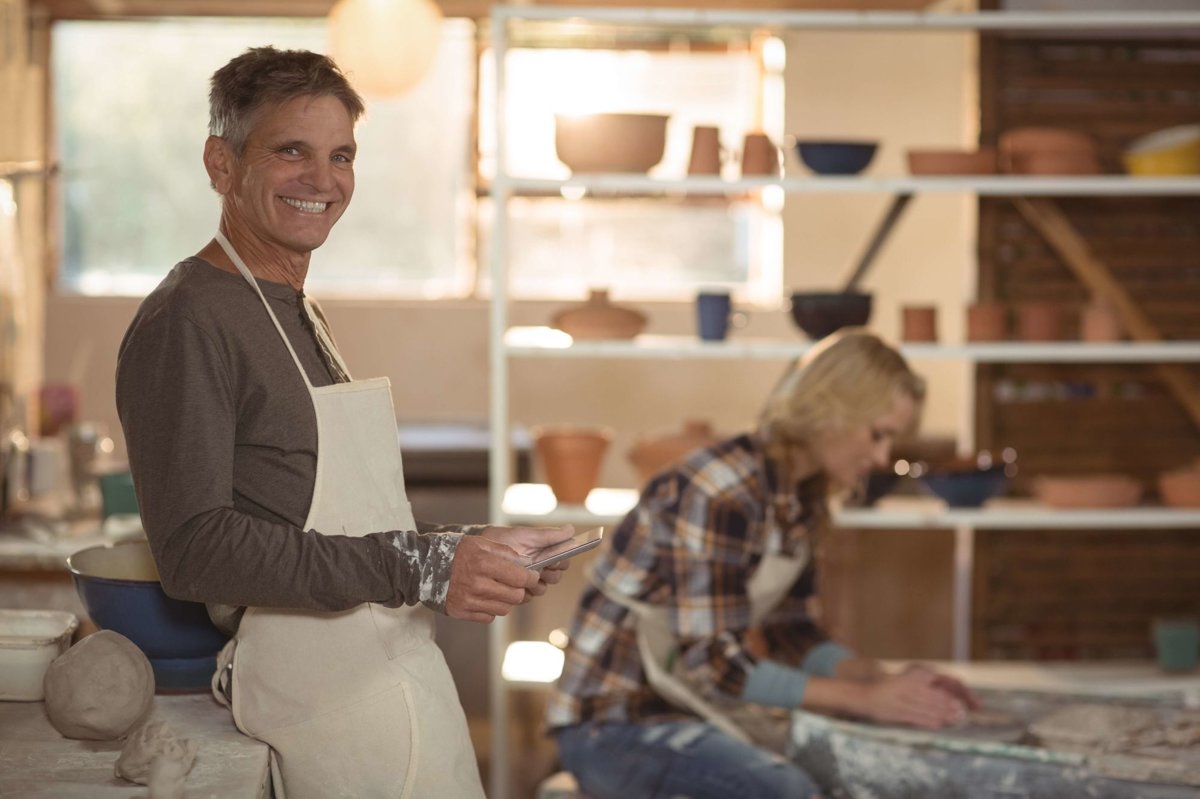 Sell Online
Managing Your Online Store
Controlling the products that you sell online is just as important as managing goods in a store. Customers have favorites and new options, and keeping both of these available will encourage customers to return to your business again and again. SITE123's ecommerce feature allows you to sell products online with tools that make excellent websites with versatile options and beautiful design.
The online store system can be used to edit not only the content of the store but also its physical design, giving you as the user many tools to create the store you want.
Offer Product Options
Including product options is a great way to let customers know you have a diversity of options available for them. This can include anything you want!
Create Coupons
Creating and managing coupons with SITE123's software is easy. You can customize them in ways to suit the deals you want. Try out the coupon system today!
Sort Products By Categories
SITE123 categories act as menus within menus, allowing multiple options to be displayed when mousing over a product option. Sort out your products now!
Shipping And Tax
SITE123 makes it easy to ship products to your customers. You can set shipping costs, locations, and pick-up points and find what is profitable today.
Payment Gateway Integration
SITE123 provides many great options, including Braintree, 2Checkout, and Stripe. All of these credit card processors are industry standards. Choose one today!
Sell Digital Products
SITE123 clients can sell digital goods of all types via the online store builder. Join the online marketplace and sell digital products today!
Display Related Products
Using related products in your store lets you advertise similar products when a client goes to view or buy a specific product in the preview screen.
Display Ribbons
Adding a ribbon to your product allows you to highlight a specific feature of that product. This tool will make advertising important products much easier!
Bought Together
The "Bought Together" feature is the perfect tool to use if you want to offer discounts on products that are frequently bought together. Setting it up is easy!
Product Shipping Options
To make shipping easy, SITE123 has individual shipping options per product, so every product has the options that match its needs so you can deliver when it counts.
Sub-Categories
Using sub-categories allows you to manage the experience your clients have as they search through your products - allowing for precise organization of your goods.
Customized Order Form
SITE123's customizable order form is a great way to make your order form look unique and easy to navigate; making the process easier, faster, and more interesting.
Product Sku
SITE123 lets you assign a unique SKU (Stock Keeping Unit) for your products, so you can easily search, find, and identify any and all products in your store.
Duplicate Products
SITE123's duplicate products tool is a great way to increase your efficiency when adding multiple types of the same product to a store - all you do is duplicate and edit!